Hilustrada's mission is to value the work
of craftsmen and women through design,
emphasizing the use of Uruguayan wool.
Our philosophy
Handmade things are incredible. The energy of someone who invested hours of dedication to achieve a product they are proud of is unmistakable. Touching one of these pieces makes me think of the person who made it. Know the feeling?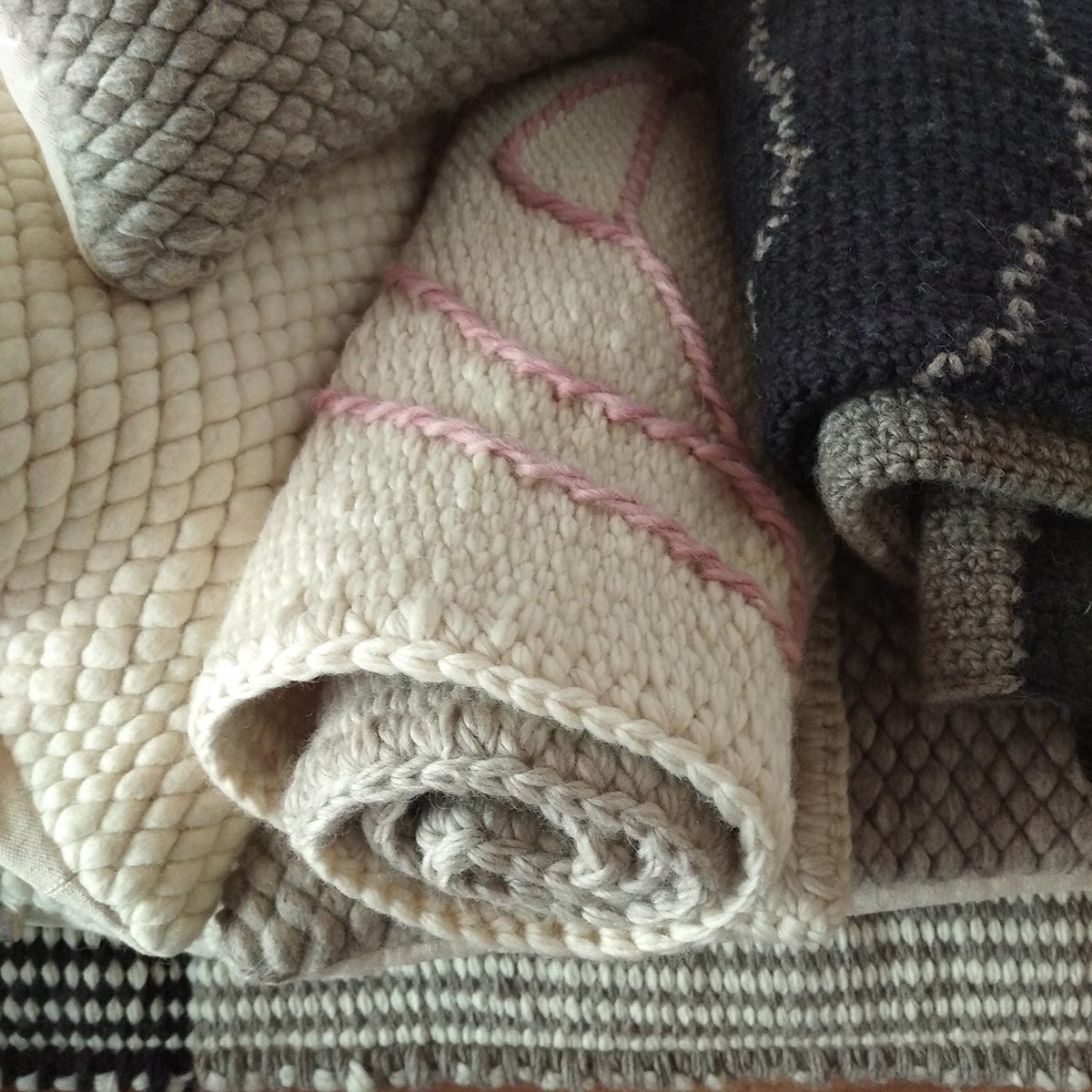 Their skills are an intangible patrimony that cannot be learned from books. Their time expended and expertise is precious for culture as its results enrich the diversity of objects. It would be awful to imagine a world with only industrial-made things. Their role in the material world is crucial. Because we value their work, we pay fairly and build a trade bond of mutual growth.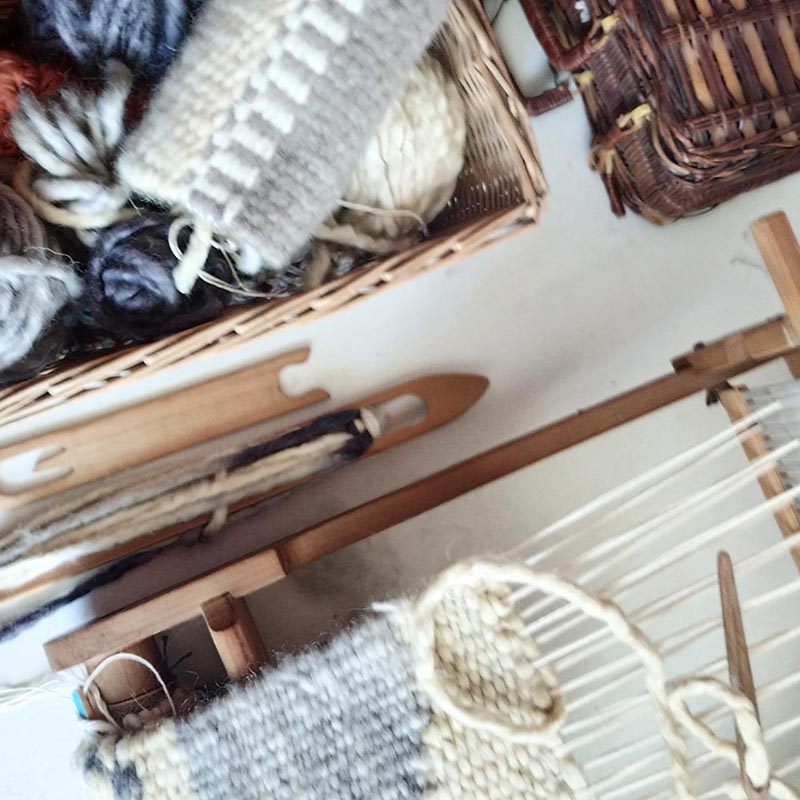 It has an ancient origin as a need to fulfill practical matters. Since the beginning a loom can be built with a few sticks, and without electricity, it is possible to weave a useful textile piece. How wonderful this is! Like when you were a child and you saw for the first time someone knitting and you understood how it worked.
Wool is a unique natural material and since it is a living fiber it is intelligent. Its weight, its texture and its behavior according to the weather is incredibly adaptable. I imagine that you have already experienced it.
It is such a noble material! Warm without discomfort and luxurious without being ostentatious.
Because all of these features is that we also like to use natural undyed sheep colours mixes in our colour palette.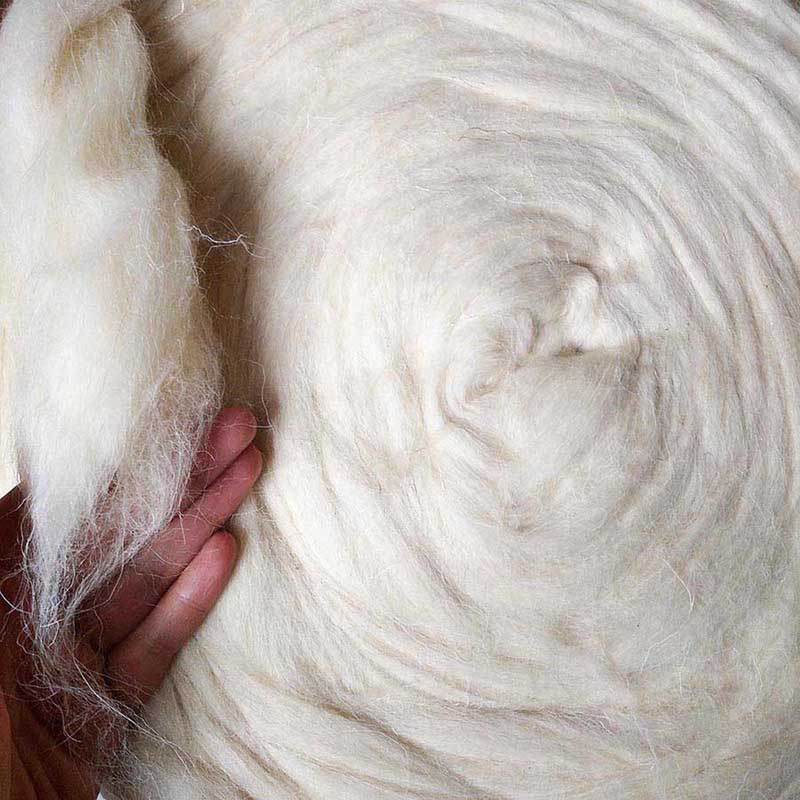 All of this is even better if the sheep grew up in open pasture in a good climate and were treated good. All conditions which Uruguay is proud for. Sheep reach their maximum growth potential in our lands. This is beautiful to see!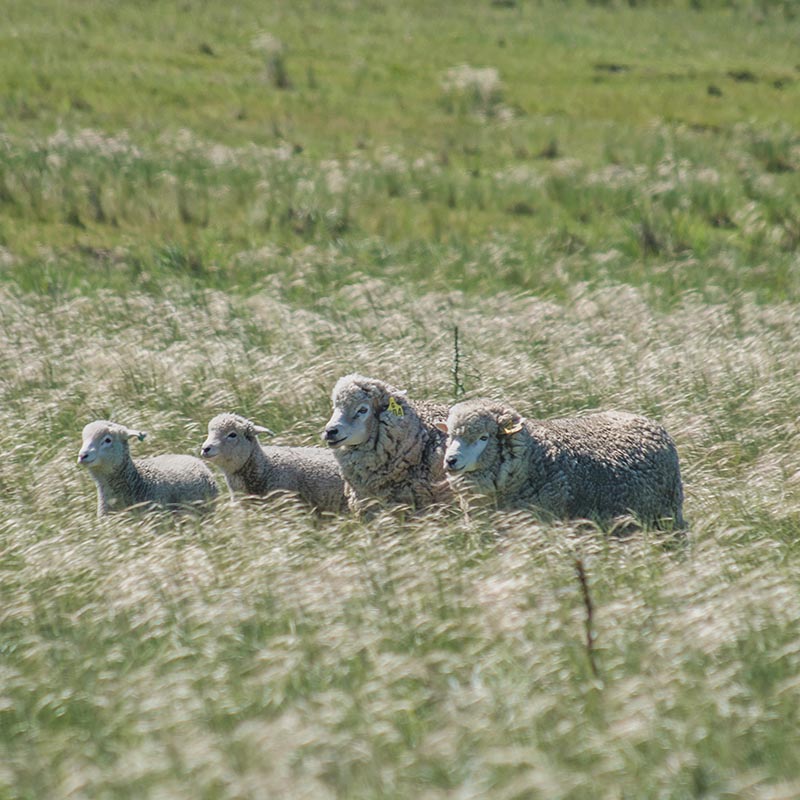 Every drop of caring action contributes to the wellbeing of people and the planet. It is always a good idea to look around and see what you have on hand to improve the way we live.

The decisions we make when we dress ourselves and our homes matter and have a big influence in the way the industry and small businesses do things.

In this way, we chose to work with natural undyed colours as a basis of our color palette. We also use dyed colours with OEKO-TEX certification.

It is necessary to think about the life cycle of the objects we use daily, and what will happen after. Mending, repairing, reusing, upcycling and finally discarding responsibly is always a solution. It is something that we all have to deal with as part of the organization and care of a house.
Our team
Founder and Creative Director

Florencia Bianchi is a Uruguayan textile designer. She started Hilustrada to combine her experience with local resources as a way to value the skills of craftsmen and women. She truly thinks that beautiful and quality things improve our daily wellbeing. She lives in Montevideo with her husband and her two little daughters.

Weaver and Textile Curious

She knows how to spin, dye, weave, felt and more. We share the love for wool and its infinit possibilities. Our meetings are always full of textile secrets, tips and technique exchanges. Fast and friendly, always available to start the next new project together.
Crochet knitter

She learnt how to knit at the age of 5 at the church camp. She continues learning from her mother who was a great artisan. She is sweet and a great challenge taker. She follows my demanding crochet designs with enthusiasm and care. Always investing time to achieve the best result.

Ceramist

She studied Visual Arts and she has always worked in ceramics. Her shop, as well as her home, is in Cerro de los Burros hill, a beautiful and wild place in Maldonado between the beach and the big hills. She spends her days teaching kids and adults and developing her own pieces.

Our collection